Skytech Systems / SKYTERRACE/ PERGOLA
Skytech Blinds enables the entrance of natural light from the top to light the room which can be easily achieved by drawing the veil. At night, one can stargaze through the skylight blinds, setting a comfortable romantic mood for occupants.The well-structured Skyterrace systems aim to withstand unpredictable weathers yet can be retractable when not needed.Lastly, Pergolas are designed with flexibility in mind to be suitable for any environment.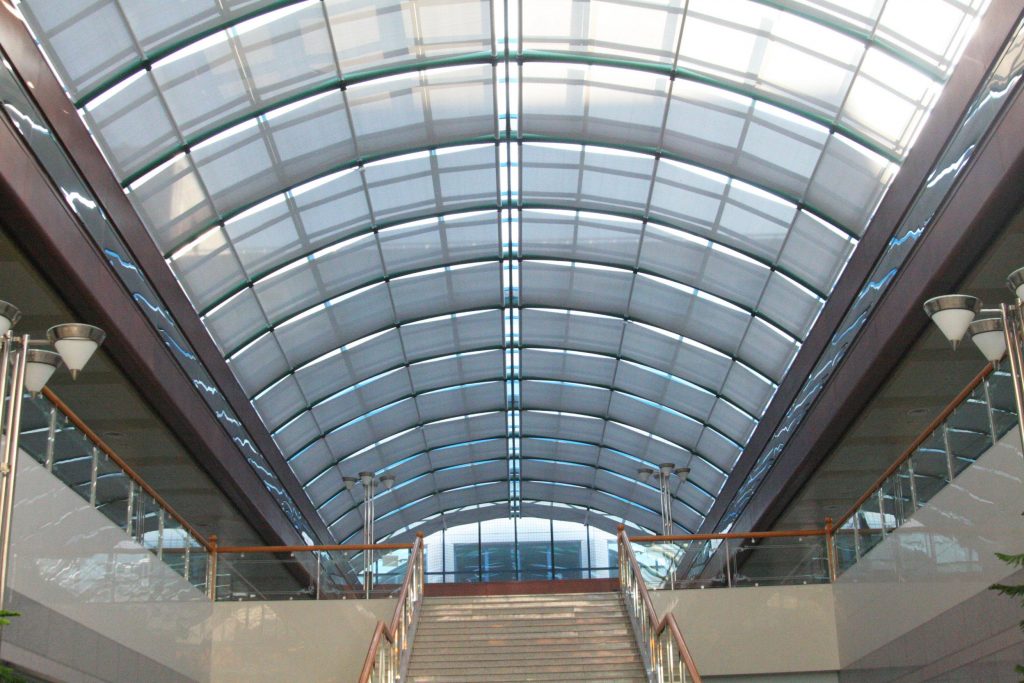 Skytech system pairs practicality and design with its flexibility to take on horizontal slopes and curved structures. This is further supported by a pair of strong tension mechanism that enables maximum torque to be achieved in all states. High tensile supporting rods spaces the cloth and ensures that the tension is spread evenly into panels. Rain protection is provided through the installed gutters.
The effortless combination of cables in the guide rail displays a simple sleek design.
Skytech Blinds are fully equipped with a mechanical system smartly combined with intelligent façade management controller or a weather sensor to automatically react to achieve the ideal bioclimatic conditions. A variety of amazing Skytech blinds are available to improve the décor and meet the lifestyle needs of occupants.
Explore the endless possibilites of Skytech System
Equipped with the latest technology, this sunlight system is designed to have a strong tension system to ensure that the fabric is kept well torque constantly whether on horizontal or inclined structures. Furthermore, visible tension steel cables are not always needed.
An exquisite feel is offered with its cleverly hidden rods, protecting inhabitants from rain and shine.
Dark out fabric minimizes the entrance of light through the guide rail, attaining a good dark out effect.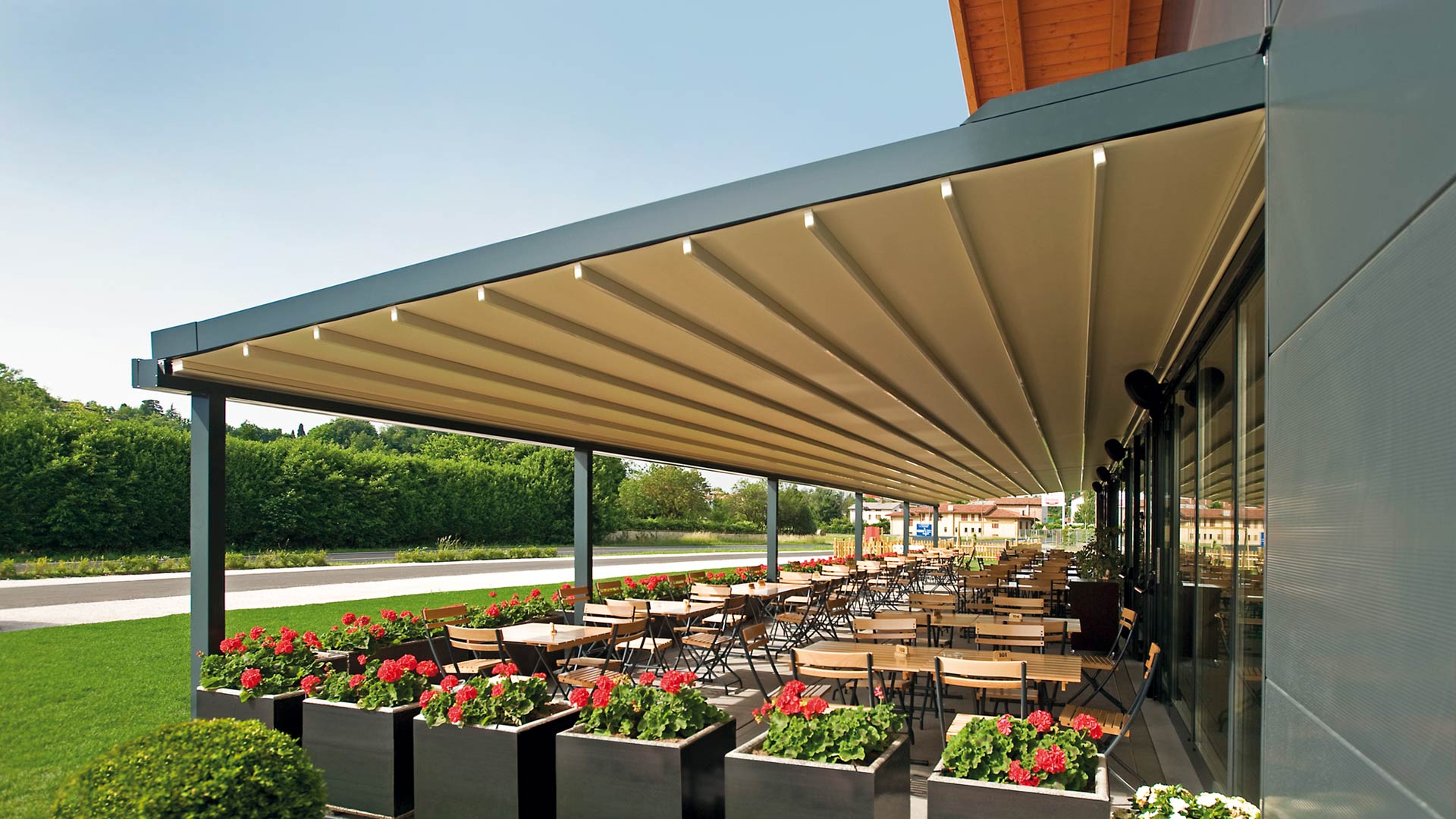 Explore the endless possibilites of Skyterrace
Protection from Rain & Sun rays
Shade and an outdoor sanctuary is provided through this innovative  design that also allows for rainwater drainage with its gentle slope.

Users can admire the night sky with the absence of front beams. To shield from sunlight, one can choose the closure of cover to protect against UV beams and entrance of direct glare.
Extends the space of an existing household or business area
The frontal finishing of this stable light and exclusively patented solution would surely attract one's gaze. Its fully retractable cover drifts easily across the frame to allow the entrance of natural air.
Compatible with Zipscreen & door installed
Users can customize the space through the installation of door and zipscreens for a laid-back environment.
Effortlessly integrated in household and office spaces, pergolas beautifully combine the natural and interior environment.
A relaxed setting is ensured with specially made vertical aluminium louvers, fabric, screen roofing that provides rain protection and natural ventilation.
Zipscreens provide protection against heat and insects to ensure comfort. Smart usage of LED lighting, integrated audio system and glass doors creates the ideal mood for your comfort.
Key features of Ethos Pergolas
Stay outdoor without fear
Enjoy sunlight with protections from harmful rays. The sleek and simple design creates a relaxed space for users to appreciate the exterior.
Stay protected from the damaging sunlight and rain through a patented system of stainless steel pantographs which form the structure of our canopy. A spring flexible system expands the cloth in place to ensure an ideal wind protection.
Constructed with aluminium frames that remain stable throughout different climatic weathers, it has an integrated water drainage system with unique pipes that allows rainwater to flow into the ground through the frame.
An awning protection guard is available upon request.
Water drainage
Sideways water drainage through tubes inside the frame into the ground, flowing along unique openings located at the bottom of the supporting posts
Horizontal Axis
As a classic combination of innovation and smart technology, our Ethos Pergolas also create minimalism with its horizontal axis.
Anti-UV blackout PVC fabric is utilised as part of its autonomous coverage system based on the aluminium frame. The effortless movement of the canopy supported by its high-resistance timing belt that rotates alternately makes it an asset to its users.
The elegant frame, coupled with its complicated fabric support and movement technology smartly hides the water pipes.
Energy Saving & bringing Nature closer to you
Imagine a mysterious space which communicates with nature to bring about comfort to its users. This bioclimatic coverage features a protective cover for adjusting conditions of the settings to allow natural air flowing seamlessly.
Aluminium louvers are easy to maintain, filter sunlight and smartly changes the lourve angle to enable natural air to flow through while minimizing heat. The sturdy model of Pergolas also helps in Energy Saving.
Explore the endless possibilites of Pergolas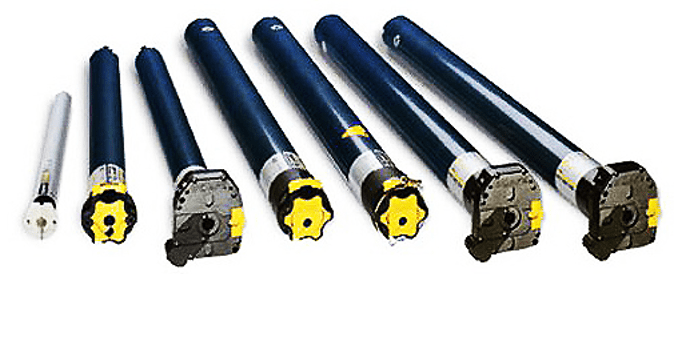 Automated Control
Switch

Effortless combination with third party switches or wireless wall switches which reduces the amount spent on electrical works
Able to mount it at your ideal location without detriments with its wireless features

Remote Control

Alleviate occupants' level of comfort and convenience with wireless remote control
User-friendly as its programming functions enable users to change and set "favourite" settings

Weather Sensor

Instinctive constant assessment of wind force enables the winding down of covers, even when the cover is not in use to protect it.
Need advice in choosing windows dressing?
We're ready for the enquiries you may have for Culture Shades.